Puzzled by Legionella?
Get the ultimate Legionella resource and study guide. Developed to help prepare for the ASSE 12080 certification exam, and for any professional concerned with water safety.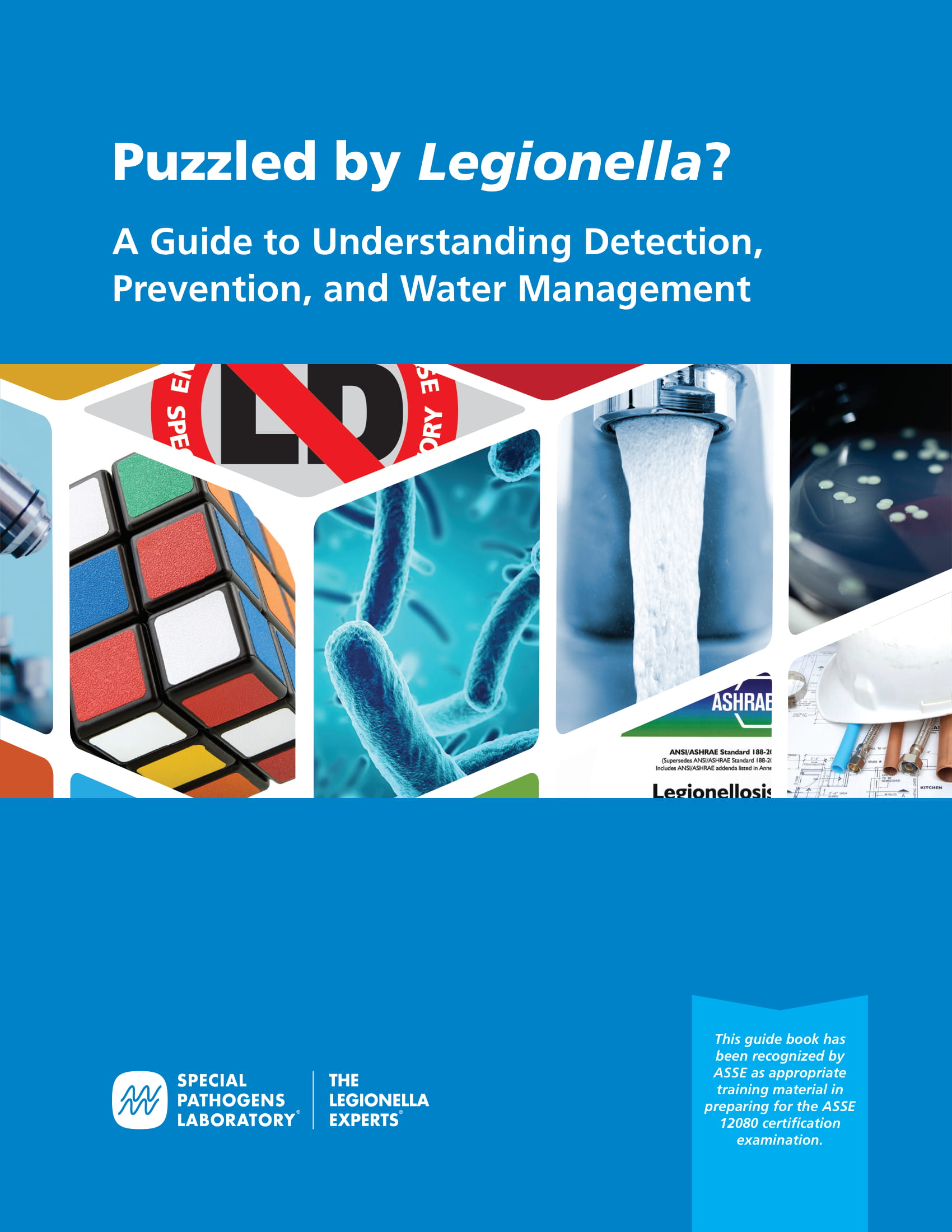 Understand the history of Legionnaires' disease
discuss possible reasons
why reports of the disease have increased
Analyze the clinical presentation of Legionnaires' disease
how it is
transmitted, and how it is diagnosed
Discuss the microbiology of Legionella
Define the sources of Legionella
the factors needed for Legionella
growth in building water systems
Module 1
Legionella is the waterborne bacterial pathogen that caused the outbreak of Legionnaires' disease in Philadelphia in 1976. Legionella bacteria are characterized by their unique pinkish rod-like shapes when stained with the Gram stain. Observing these gram-negative bacteria in guinea pig samples was a clue that enabled McDade to identify this new bacterial species.
Since its discovery, more than 60 species of Legionella have been identified (Mercante and Winchell 2015; Special Pathogens Laboratory 2019). The species that was the source of the illness in 1976 was named Legionella pneumophila, as it was found in the lungs and caused pneumonia in its victims. Each Legionella species is unique and can be distinguished by certain characteristics. For example, you can distinguish the colonies of some Legionella species because they fluoresce under UV light. Some will fluoresce a blue-white color such as L. anisa, L. dumoffii, L. gormanii, and L. bozemanii, while others will fluoresce red such as L. rubrilucens.
Most Legionella infections are caused by the same species of Legionella that was found in the first cases in Philadelphia, Legionella pneumophila (Stout 2019). This Legionella species is responsible for as many as 90% of cases of Legionnaires' disease.
Written by Legionella experts, this authoritative resource and study guide gives you the foundational knowledge you need to understand and control Legionella to prevent Legionnaires' disease. Accessible, practical and interactive, get tips, myth-facts, take practice quizzes and access videos and PDF downloads. What's more, you get ongoing web resources and tools. Ideal for professionals concerned about water safety, instructors, and students.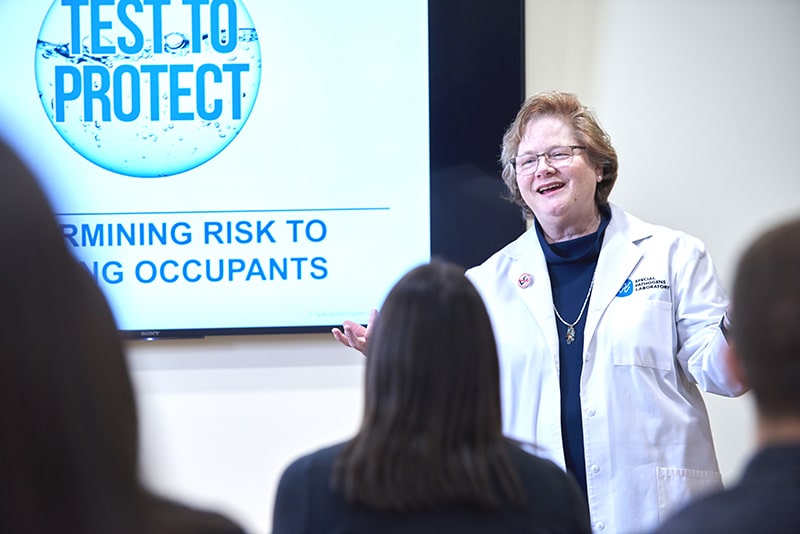 Dr. Janet E. Stout is internationally recognized for pioneering discoveries and research and in Legionella detection, control and prevention. An infectious disease microbiologist for more than 30 years, her expertise includes disinfection and control strategies for the prevention of Legionnaires' disease and other waterborne pathogens. Her seminal discovery that demonstrated the link between the presence of Legionella in hospital water systems and Legionnaires' disease shifted the paradigm from cooling towers to water distributions systems as the primary source for Legionnaires' disease. Published in the New England Journal of Medicine in 1982, Dr. Stout's findings changed the direction of research and expanded the water treatment industry's approach to controlling Legionella. To date, Dr. Stout has evaluated every major Legionella disinfection technology used in the industry. Her work is published widely in major medical and scientific peer-reviewed journals.
Dr. Janet E. Stout, PhD President, Special Pathogens Laboratory Associate Research Professor, University of Pittsburgh Swanson School of Engineering

-Author & President, Special Pathogens Laboratory

Water safety and management plans at your fingertips.

Process flow diagram creation made easy.

Legionella and waterborne pathogens testing. Water Management. Education.